Matter and Spirit 1943-1985
A large retrospective dedicated to Jean Dubuffet (1901-1985), one of the twentieth century's most original and inventive artists. The exhibition aims to present the figure of a universal and multifaceted genius by exploring his numerous creative cycles, his vast research and his innovative, surprising and original technical experiments.
A selection of 140 works – paintings, sculptures, drawings, graphics, artist's books and music discs – mainly arriving from the Dubuffet Foundation and the Musée des Arts Décoratif in Paris, as well as from museums and private collections in France, Switzerland, Austria and Italy. A specific section, realised in collaboration with Giorgio Bedoni, completes the itinerary with 30 works by historical exponents of art brut.
"Dubuffet was an authentic homme-orchestra, an artist-alchemist in the most ancient sense of the term, whereby art extends the real and makes the invisible visible. In his experiments on matter, and later on the pure sign, he adopted a provocative, ambiguous and overwhelming way to reawaken the observer's sense of wonder, surprise and appreciation regarding the world, a world in which truth and reality coincide. With his vital rigour steeped in irony, Dubuffet was able to extend the conventional limits of art in an autonomous, original way that is still potent today: art in play."
The exhibition is promoted  by Fondazione Palazzo Magnani in collaboration with Fondation Dubuffet, under the patronage of French Embassy in Italy and the contribution of Regione Emilia-Romagna. With tyhe participation of Comune di Reggio Emilia, Provincia di Reggio Emilia, Fondazione Manodori, Camera di Commercio di Reggio Emilia. Main sponsor: Coopservice and Natura Sì.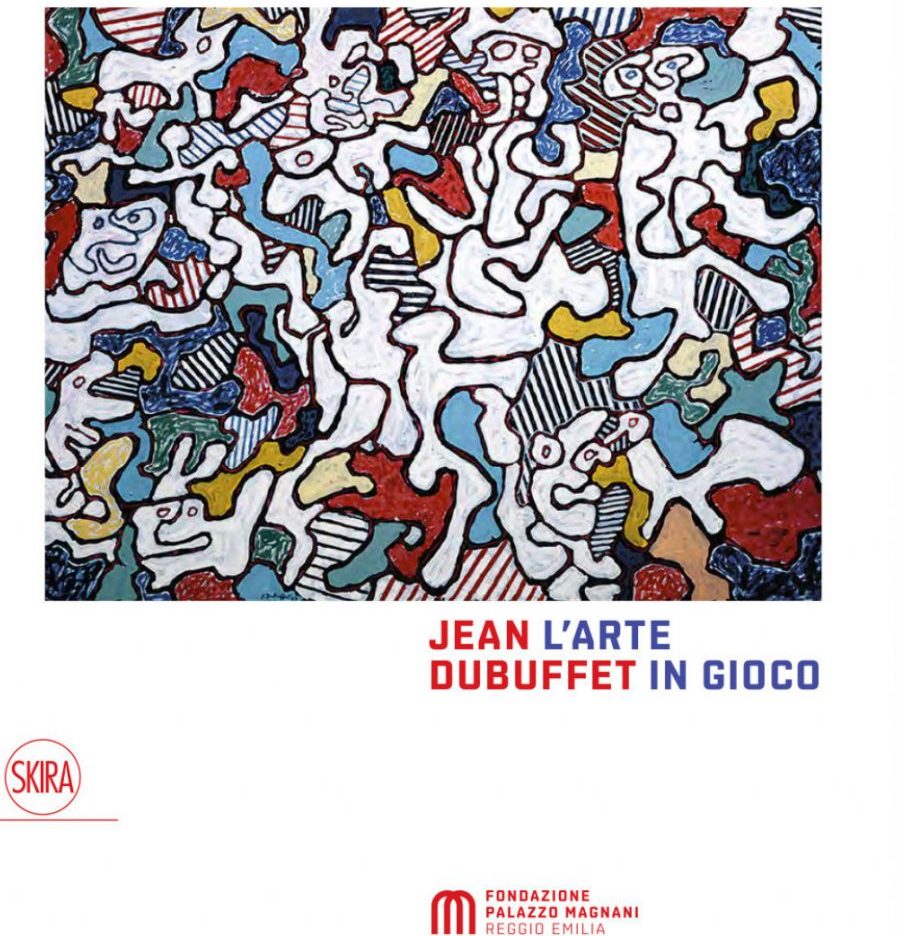 Jean Dubuffet. L'arte in gioco
Materia e spirito 1943-1985
Skira, 2018
24 x 28 cm; 256 pages
170 color illustrations