La mostra desidera sottolineare lo stretto rapporto tra la generazione dei fotografi dell'immediato dopoguerra, in particolare Gabriele Basilico, Olivo Barbieri, Guido Guidi, Luigi Ghirri, e l'opera di Walker Evans che, come quella di Lee Friedlander, Robert Franck, William Eggleston, è stata fondamentale riferimento per la cultura visiva italiana dell'epoca, influenzando la ricerca artistica in ambito fotografico, ma non solo, e andando a arricchire spesso le collezioni pubbliche e private.
L'esposizione è fotografica e bibliografica insieme, infatti sarà possibile ammirare, accanto ad oltre 50 opere di Evans provenienti da collezioni pubbliche (come il Centro Studi e Archivio della Comunicazione–CSAC dell'Università di Parma, la Galleria Civica di Modena) e private (come la Fondazione Mast, di Guido Bertero e Marco Antonetto, la collezione di Giovanna Calvenzi e Gabriele Basilico), anche numerosi libri ed edizioni rare presenti nelle raccolte personali di Ghirri, Basilico, Barbieri e Guidi, insieme ad alcuni esemplari scatti degli stessi maestri italiani scaturiti dalla riflessione sulla lezione del grande maestro americano.
Walker Evans, Crossroads General Store and Post Office, Sprott, Alabama, 1936. Data stampa 1980. Collezione privata © Walker Evans Archive, The Metropolitan Museum of Art, New York.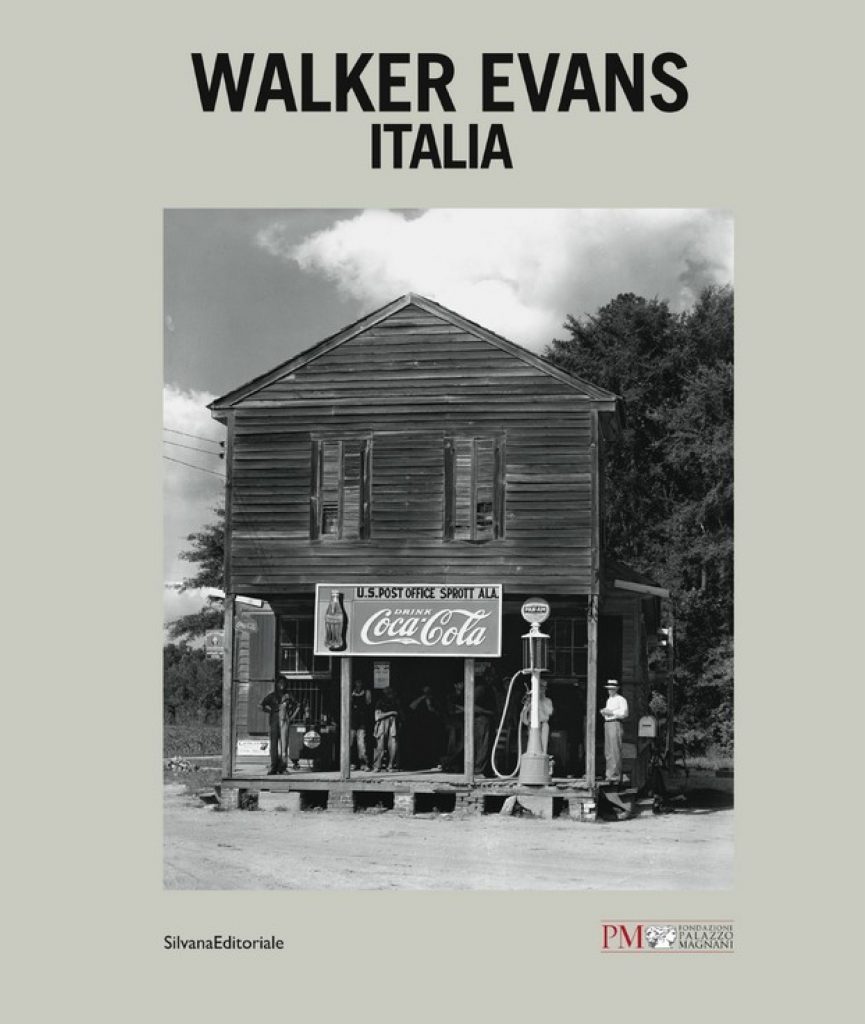 Walker Evans. Italia
Silvana Editoriale, 2016
23×28 cm; 96 pagine
150 illustrazioni a colori