Omicidi della malavita, tragici incidenti stradali, devastanti incendi di caseggiati popolari sono i principali soggetti degli scatti in bianco e nero illuminati dal flash del fotografo Weegee (1899-1968) nella sua attività di fotoreporter freelance a metà degli anni '30. La mostra, curata da Brian Wallis, Chief Curator dell'ICP – International Center of Photography di New York, presenta oltre 100 fotografie originali, tratte per lo più dall'esauriente archivio di Weegee presso l'ICP, oltre a quotidiani, riviste e film dell'epoca.
Le fotografie esposte, intensamente drammatiche, a volte sensazionalistiche, di crimini e fatti di cronaca di New York, gettano le basi di quello che verrà poi definito giornalismo da tabloid. Prendendo il titolo della mostra che Weegee curò per se stesso alla Photo League nel 1941, Murder is My Business intende gettare luce sulla violenza e il caos urbano, soggetti al centro della prima produzione artistica del fotografo. Come fotoreporter freelance in un'epoca in cui New York contava almeno otto quotidiani e le agenzie di stampa iniziavano allora a gestire immagini fotografiche, Weegee si trovò davanti la sfida di catturare immagini uniche di eventi che facessero notizia per poi distribuirle velocemente. Lavorava quasi esclusivamente di notte, partendo dal suo minuscolo appartamento di fronte alla Centrale di Polizia non appena la sua radio – sintonizzata sulle frequenze della polizia – lo informava di un nuovo crimine. Arrivando spesso prima delle stesse Forze dell'Ordine, Weegee ispezionava con attenzione ogni scena per trovare l'angolazione migliore. Gli omicidi, sosteneva, erano i più facili da fotografare perché i soggetti non si muovevano mai e non si agitavano.

La mostra è stata promossa dalla Fondazione Palazzo Magnani in collaborazione con International Center of Photography di New York e GAMM Giunti, nell'ambito di Fotografia Europea 2013.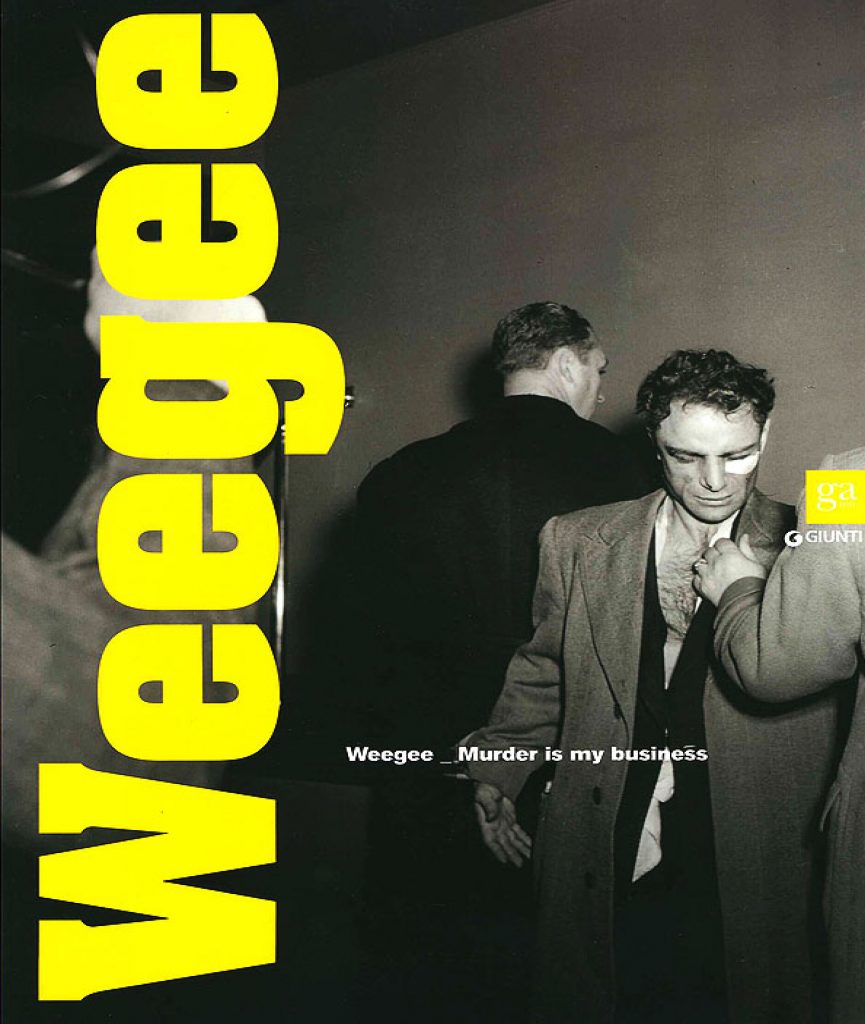 Wegee. Murder is my business
Giunti Editore, 2013
24×33 cm; 48 pagine